Learn more about how Triangle Fire Group is working toward a better environment.
Here at Triangle Fire Group, we are dedicated to corporate social responsibility and developing our processes so we can positively impact the world around us. We have always been proactive in cultivating a reputation based on being a well-respected and ethical business that brings value to customers, employees and the society we live in. 
We Take Our Responsibilities Seriously
Triangle Fire Group exists to make every day safer, to create a real impact and to ensure the lives of people across the UK are safeguarded. Yet, we understand that we can always do more, which is why we also take our responsibility to the environment seriously and continuously review our goals in order to maximise our impact. Here's how we do this:
We are working to reduce our carbon footprint, minimising waste and energy consumption. 

We are dedicated to reducing air pollution such as noise, vibration and other nuisances within local communities to improve health. 

We will engage with local suppliers and businesses to support local communities and reduce our carbon footprint.

We have various organisational and employee initiatives, such as our 'Green Car' salary sacrifice scheme and our cycle-to-work scheme.
All suppliers and subcontractors are held to the same high standards with regard to environmental sustainability, and we carefully vet policies and procedures to ensure where possible they are contributing positively to net zero carbon targets. 
Race to Zero – Our Pledge
In our Race to Zero pledge, we recognise how important it is to make a lasting commitment to tackle greenhouse emissions created by our activities. We want to join the wider commitment between businesses and individuals who work to limit the global temperature increase and wider impact on the planet. 
We are committed to achieving Net Zero by 2050 with a target to reduce carbon emissions by 50% by 2030:
We are continuously striving for more sustainable and efficient ways of designing fire sprinkler systems, successfully reducing pipe sizes.

We are aiming for our vehicle fleet to be more environmentally friendly; with a cap on emission fleet and 100% hybrid vehicles purchase via our salary sacrifice scheme

 

We review our buildings and infrastructure to ensure where possible they minimise carbon and environmentally friendly, from sensor lighting to expensing recycling options

 

We have removed single use plastic from offices

 

We have reduced travel on meetings through use of video conferencing

 

Local suppliers are promoted and appointed based on geographical location where available
The net zero world is abundant in clean air and water, access to affordable renewable energy, public health, nature, biodiversity and resilience. It's an economy built on jobs and industries that support, rather than hinder, public health, safety and security. It's a world where poverty is reduced and food supplies are more reliable thanks to sustainable and regenerative agriculture. We want to get there as soon as possible.
As part of our environmental strategy we recently undertook a Carbon Footprint Assessment. The review identified that we produce 215 tonnes of CO². This is from a mixture of vehicle emissions (cars and vans) and the energy use from the two offices we operate from. To reduce our emissions and become Net Zero by 2050 we have purchased 215 Carbon Credits in the Rimba-Raya Project, located in Central Kalimantan, Indonesian Borneo (peat swamp project). While this makes us carbon neutral for 2022/2023, we have also purchased 15 tonnes of CO² Carbon Credits within the UK with Carbon Neutral Britain – Bargh Wood Project to support UK based initiatives. In addition, to the above off-set schemes, we have set up an ESG Strategy Group to review the Carbon Footprint Assessment among other initatives.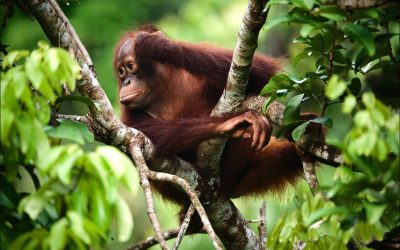 BlogTriangle Fire have purchased 215 Carbon Credits in the Rimba-Raya Project, located in Central Kalimantan, Indonesian Borneo (peat swamp project) to make our business carbon neutral for 2022-23.  We are proud to be able to support this project which is a living...
Sprinklers; the Sustainable Option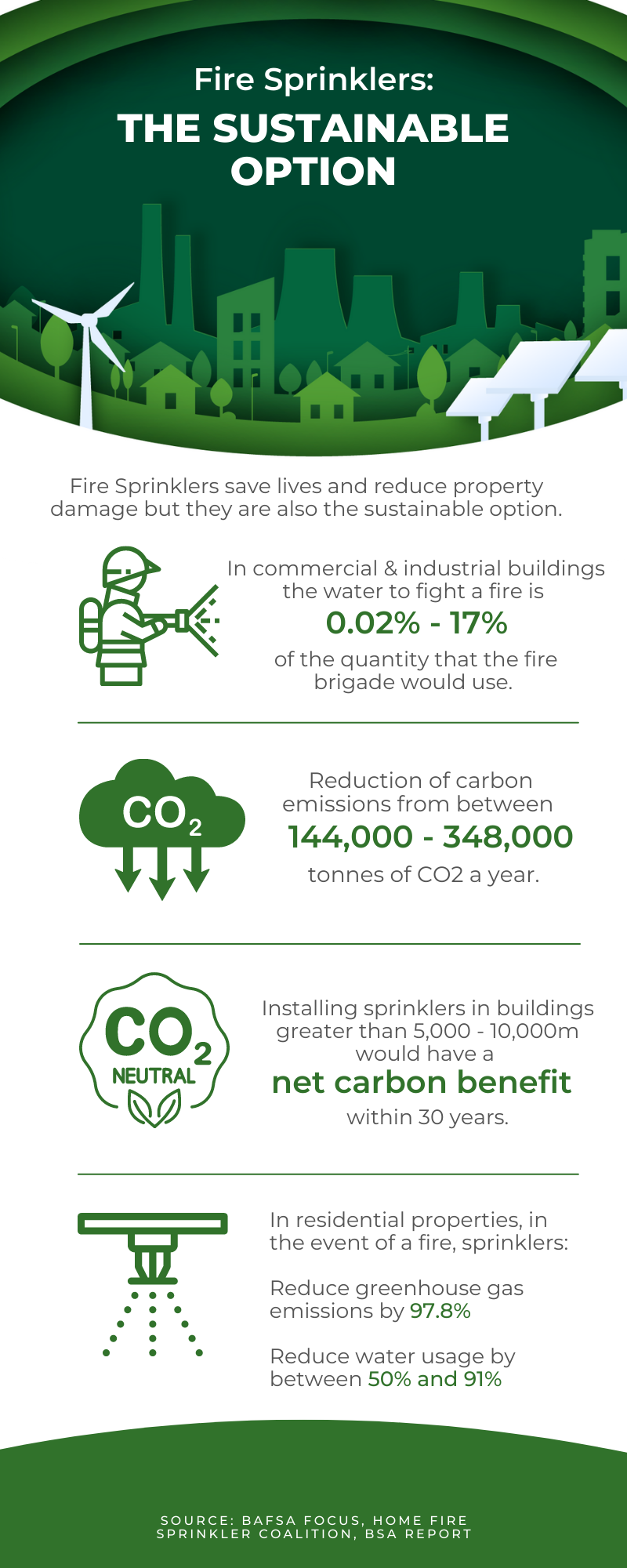 What our customers are
saying about us.
Triangle have been working with Wates Property Services and SES to deliver circa 4,000 retrospective sprinkler installations across 80 high rise blocks in Birmingham for Birmingham City Council.
We have enjoyed a truly collaborative relationship with Triangle, who worked as part of a dedicated supply chain delivering up to 6 blocks in unison, ensuring we met the promise to Birmingham of delivering the works by March 31st 2021.
I have recommended Triangle to other parts of Wates who are looking at sprinkler programmes with respective clients, and would use the services of triangle on future programmes.
Daniel Camp, Operations Manager, Wates Property Services